THE FIRE SHOWER
*breaking the boundaries of elements*
This show is dedicated to the
elementary borders of Fire and Water.
The intension is to make the meeting
procedure of these opposed elments visible
and take part in the process from inside!
The actors transform into tools of the experiment
and the audience will be observing the unutterable ...
The fire shower is based on a ballance between Water and Fire - wich makes it possible to stand in the middle of the flames - while the water is cooling U down. During the research for that project i had lot of wet fun playing with fire!
But when i tryed it for the first time there was nothing else than the knowlege we collected that theoretical nothing can go wrong ...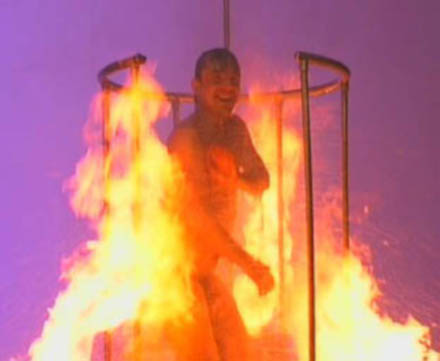 here U can see me havin' fun
in one of our Pyrotronix
No way to say how it feels
But its cool enough to try yourself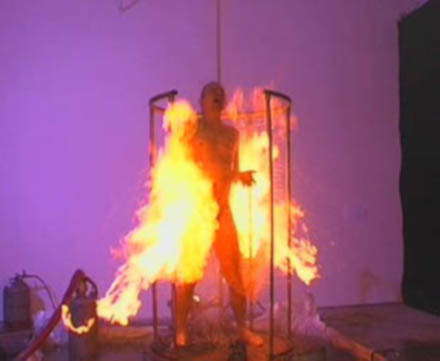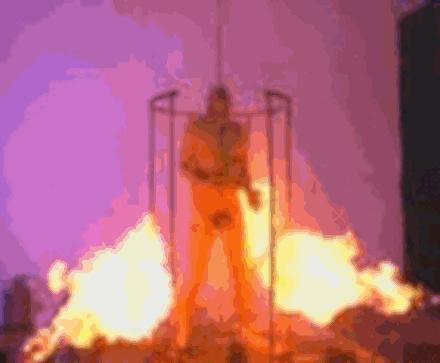 The Shower was in :
In Motion Festival Barcelona ,
German Fetish-ball Berlin ,